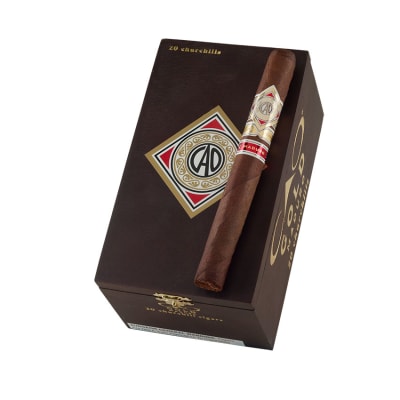 Cohiba Siglo VI - A Cuban Cigar like No Other
Cohiba Siglo VI is a cigar that needs no introduction. Launched in 2002 to commemorate the ten-year anniversary of the Siglo series, this cigar is unctuously rich in complex flavors and is indisputably one of Cuba's most popular cigars. Made by Habanos S.A., the Cohiba Siglo VI is a robusto extra with a length of 5 7/8 inches, a ring gauge of 52, and a woody taste that is medium to full in strength.
There are few cigars on the market, Cuban or otherwise, that are as coveted and instantly recognizable as the Cohiba Siglo VI. It has claimed a fair spot as one of the most popular Cuban cigars and has garnered a reputation as a cigar that every smoker should try at least once in their lifetime.
The Cohiba Siglo VI has a beautiful, hefty appearance with a fine sheen to the wrapper. It lights easily and intrigues throughout the entire smoking experience. The unique scent on the draw adds to the overall sensory experience and is a testament to the quality of the tobacco used.
The Siglo VI is a Canonazo vitola, which is a format made exclusively for Cohiba. It is an expertly crafted cigar that is the result of years of experience and experimentation. The blend is made up of tobacco from the Vuelta Abajo region of Cuba, which is widely considered to be one of the best tobacco growing regions in the world. The result is a cigar that is complex, flavorful, and unforgettable.
In conclusion, the Cohiba Siglo VI is a cigar that stands out from the rest. It has a reputation that precedes it and a flavor profile that lives up to the hype. Whether you are a seasoned smoker or just starting, the Cohiba Siglo VI is a cigar that you should definitely add to your collection.